Mobile Alerts MA 10250 Sensor / Repeater
The Technoline Mobile Alerts MA10250 temperature and Humidity sensor is one of the optional sensors available for use with the Mobile Alerts Gateway. As well as recording temperature and humidity the MA10250 can also act as a repeater station to increase the range from the gateway (MA10000) when used in conjunction with the Mobile Alerts MA10660 anemometer wind sensor.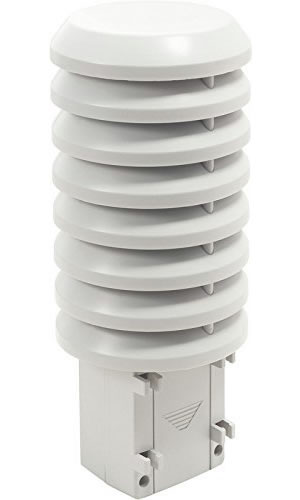 You can set minimum and maximum temperature and humidity levels to trigger automatic alerts directly to your smartphone if the user determined alert levels are reached.
The Mobile-Alerts Temperature sensor (MA-10250) is one of the optional wireless sensors available for use with the Mobile Alerts remote monitoring Gateway system (MA-10000) ** which is sold separately and required for this sensor to operate **

Specifications:
Measuring range temperature: – 39.9°C to + 59.9°C
Resolution: 0.1°C
Accuracy: +/- 1°C
Measuring range humidity: 20% to 99%
Resolution: 0.1%
Accuracy: +/- 5%
Measuring interval: 7 minutes
Transmission range: 100m (open area)
Dimensions: 192 x 92 x 76mm
Batteries: 2 x C size (LR14)
The Mobile Alerts app is available for iOS and Android and can be downloaded from the Apple App Store and the Google Play Store, just search 'Mobile Alerts'. You can download the free app before you buy and you can view real sensor data from a wide range of live sensors so that you have a good look at the system to see what it's all about.

Mobile Alerts MA 10250 Sensor / Repeater
If you have any questions about the Mobile Alerts MA 10250 Sensor / Repeater please call on
020 8989 1087
020 8989 1087
(mon-fri 10am - 5pm) and we'll be very happy to help