Mobile Alerts MA-10001 Gateway Set
The Technoline Mobile-Alerts gateway is the heart of the Mobile Alerts remote monitoring system and collects live data from any Mobile Alerts sensors that are within range of the gateway. The Technoline Mobile-Alerts Gateway Set MA10001 includes one Mobile Alerts Gateway (with UK power supply) and one Mobile Alerts MA10100 wireless temperature sensor but once the gateway is up and running you can add any number of additional sensors to your system including any of the Mobile Alerts humidity, wind, rain, contact sensors etc. The Mobile Alerts gateway (MA1000) connects via the internet to the Mobile Alerts cloud server where the sensor data is stored and then once you have downloaded the Mobile Alerts app you can view the sensor data on your mobile phone or tablet from wherever you are in the world.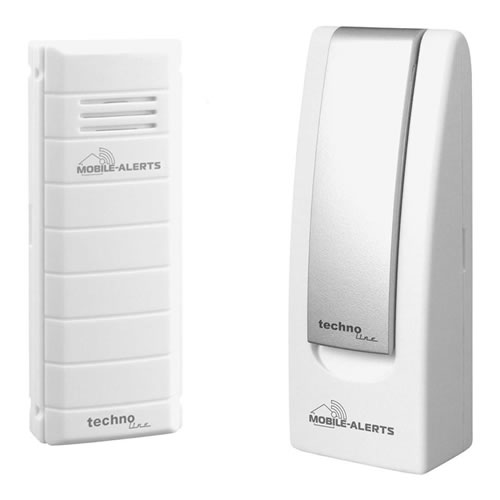 For example, if you have not closed your fridge or freezer properly then you will automatically receive an alert on your smart phone when the temperature hits any alarm levels you have set. The included temperature sensor connects wirelessly to the included Mobile Alerts internet gateway which regularly transmits temperature data to the Mobile Alerts Cloud Server. Once you have downloaded the free Mobile-Alerts app to your tablet or smartphone you can view the temperature at any time.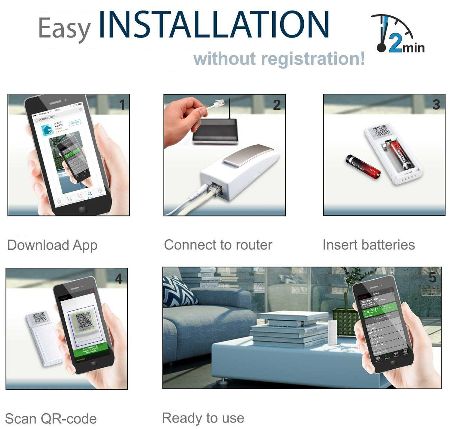 Below is a YouTube video which takes you through the box contents, setting up the gateway, and explains the downloading and configuring of the app which you may find useful.
The Mobile Alerts app is available for iOS and Android and can be downloaded from the Apple App Store and the Google Play Store, just search 'Mobile Alerts'. You can download the free app before you buy and you can view real sensor data from a wide range of live sensors so that you have a good look at the system to see what it's all about.
It is possible to set alerts for user defined temperature levels which once reached or exceeded can automatically push an alert message directly to your smartphone (please see the example screens below)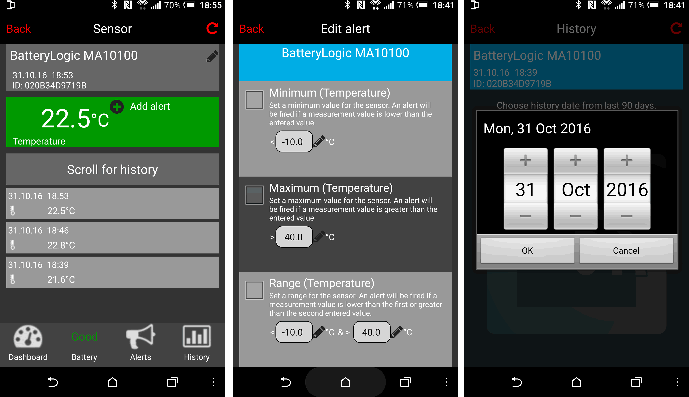 All orders placed before 5pm mon-fri are dispatched on the same day.
If you have any questions about the
Mobile Alerts MA-10001 Gateway Set
please call on
020 8989 1087
020 8989 1087
(mon-fri 10am - 5pm) and we'll be very happy to help