Technoline BC250 Battery Charger
The Technoline BC250 battery charger is a compact 'intelligent' charger suitable for charging all AA and AAA sized NiMH rechargeable batteries. The charger is very simple to use and can charge 1-4 batteries in any combination in any slot so you can charge an odd number of batteries and you can also simultaneously charge AA and AAA batteries if you so wish.

The charger is straight forward to operate, just pop the batteries in and the charger takes care of each battery individually and charge progress is displayed as a percentage on the screen to give an overview of the charge status of each battery. The charger will stop charging for each battery automatically as individual batteries reaches full power. It is worth noting that the screen and display are quite small so may not be suitable for some users.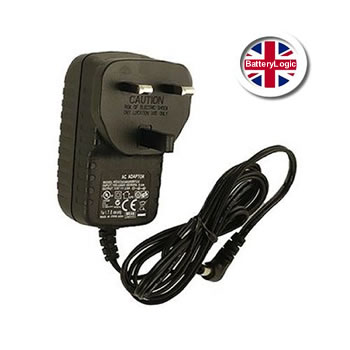 Battery sizes : AA and AAA
Battery types : NiMH
Charging current : 250mA
Charge termination : Minus delta voltage (-dV) detection
Display : LCD for each battery
Over charge protection : Yes
End of charge trickle charge : Yes
Dimensions : 110 x 66 x 23 mm
Power supply : 100-240V (UK Power Supply)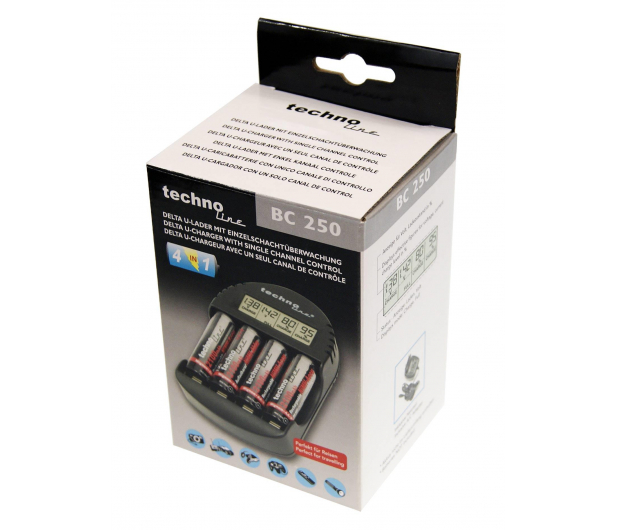 BatteryLogic are UK Technoline specialists and the Technoline BC250 is supplied with the official UK power supply and a full 12 month warranty. All orders placed before 5pm (mon-fri) are dispatched on the same day with
FREE UK delivery
via Royal Mail Tracked 24.
Batteries shown are NOT included

Technoline BC250 Battery Charger
If you have any questions about the Technoline BC250 Battery Charger please call on
020 8989 1087
020 8989 1087
(mon-fri 10am - 5pm) and we'll be very happy to help